A wonderful walk along the Berri riverfront taking in murals, history, war memorials and historic crossings

A Special Place for Jimmy James
Jimmy James (the second) was a famous blacktracker, who was born around 1910 and belonged to the Pitjantjatjara people. He moved to the Riverland in the 1940's and took his name from his equally famous father-in law. He became a legend in his own lifetime when he was used extensively by the Police forces in South Australia, Victoria, New South Wales and the Northern Territory, to track felons, escapees and missing people. Jimmy passed away in 1991, and is buried at Gerard, the Aboriginal settlement near Winkie. The monument is sculptured out of two large slabs of black granite which are finely polished and engraved with images of birds and animals – a part of Jimmy's spirit world. A Special Place for Jimmy James is a tribute to Jimmy's service to save lives and assist police.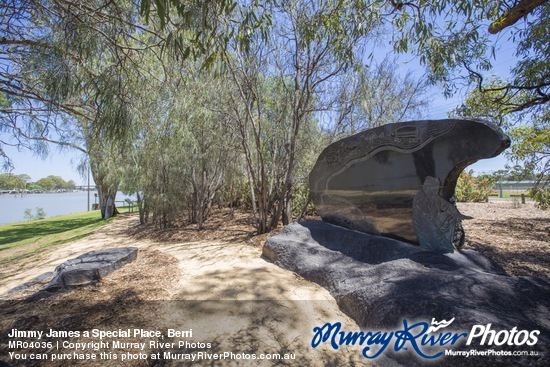 Berri Ferry Landing
Visit the historic Berri ferry landing that served as the major river crossing between the settlements of Loxton and Berri. In 1926 the Berri District Council agreed with C.A. Muller to purchase his punt and move up river closer to the Berri township. The ferry operated over many years with passengers, vehicles, machinery, goods and livestock making the corssing, the quality of ferry structure improving with time up until the Berri Bridge was constructed in 1997.
Crossing the Murray River by ferry often resulted in lengthy waits, in particular during market days, vintage and harvest.
Fancy crossing the Murray River by ferry? Head to the Lyrup Ferry which is one of the 11 cable ferries still operating in South Australia and free to public.
Post World War II Veteran's Memorial
This beautiful memorial was erected by the Riverland Vietnam Veteran's Association with the support of the Riverland Community in honour of locals who served post World War II. The memorial also forms part of the Discover Murray River War Trail that runs from source to sea.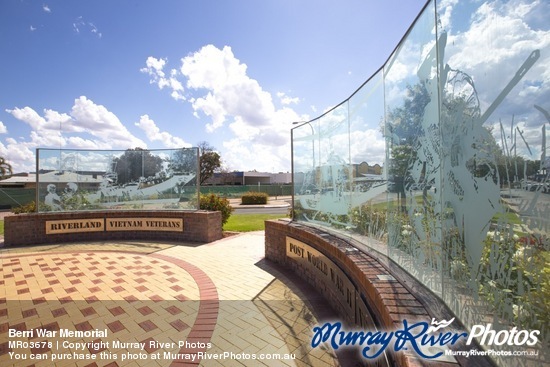 Captain Charles Sturt and Riverboat Trail
Visit the monument erected in 1936 to mark the spot Captain Charles Sturt passed in 1830. Here you'll also see the interpretive signage for the Murray River Boat Trail starting at Customs House (Border Cliffs) right down the river to Meningie and Goolwa. the interpretive trail tells the stories of the people and boats that made the Murray River a busy inland highway during the latter 19th and early 20th century.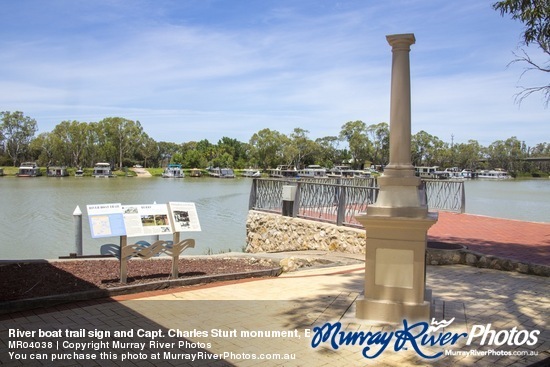 Berri Bridge Mural
Tucked away underneath the Berri Bridge this mural depicts the Aboriginal heritage of the area. The mural is on a large slab of jarrah bolted to the underpass of the bridge with a circle of totem poles. The story of the mural is based on the Ngurunderi Dreaming story of the origins of the Murray River. Co-ordinated by Gary Duncan, four indigenous artists, Gladys Elsie Sumner, Shaun Karpany, Jason Karpany and Ikey Lindsay created the mural.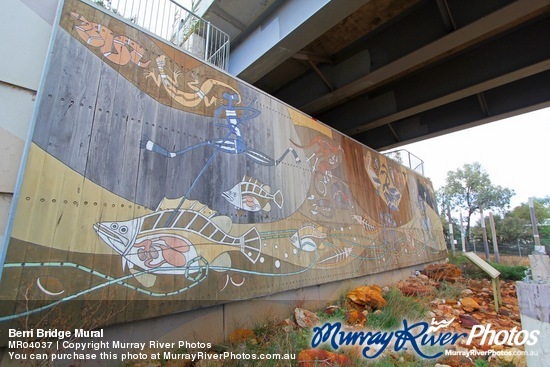 For more information visit: